Average Customer Rating: 4.9 out of 5 from 675 ratings
Organising Sydney to the Sunshine Coast removals has never been easier when using Noosa Van Lines for your upcoming interstate relocation.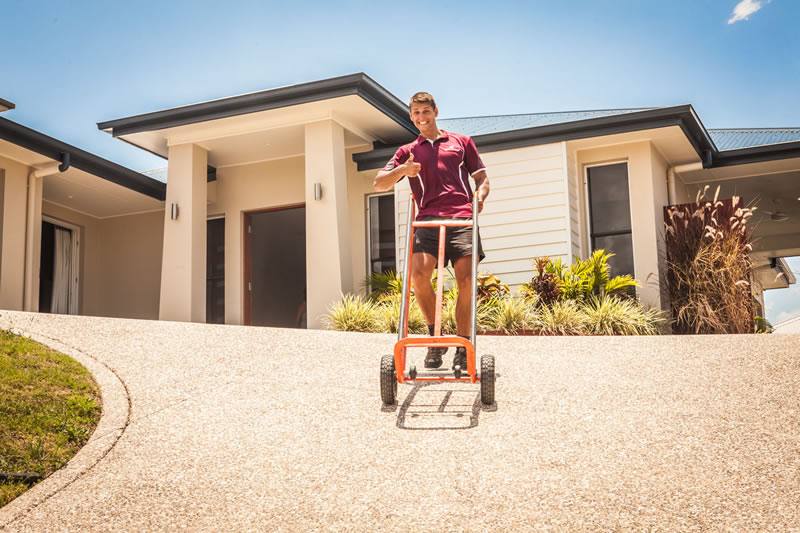 Operating since 1981, Noosa Van Lines' reputation has grown as a professional relocation company that makes moving and storage easy, delivering premium service with premium care. Specialising in interstate and long distance relocations between Sydney and the Sunshine Coast, it's the professionalism and down to earth approach of our staff and their attention to detail from the first phone call through to the final delivery that stands us apart. With over 50% of our business coming from repeat customers; read what our customers are saying about us in their reviews and testimonials on this website as well as on Product Review and Google+.
Noosa Van Lines offers a free of charge, no obligation quoting service, which can be easily accessed by clicking on the quotation link on this page. Please ensure the accuracy of your information so our quotation can be accurate as well.
Servicing all areas of Sydney, including the south as far as Wollongong, west out to the Blue Mountains, Penrith, Richmond, south west to Wetherill park, Bankstown and east/north to some of Australia's most well-known suburbs, including Randwick, Bondi, Maroubra, Manly , Dee Why and Narrabeen.
Noosa Van Lines is also an AFRA member, which means you can be assured of our commitment to both quality and service on every Sydney to Sunshine Coast relocation.
Customer Reviews:
The guys at both ends of our epic journey were nothing short of fantastic Packed all our goodies safe and sound And moved them from Melbourne to Gympie with efficiency and professionalism Colin
Great crew! They made my move so easy. Thanks!
The whole process from quotation to delivery was prompt, efficient and executed by friendly staff
Simply a great job done from beginning to end. Thanks everyone.
From first phone call to delivery my move from Melbourne to Sunny Coast was less stressful due to the care and efficiency from the team. Patrick was reassuring on the phone that all will be well and no request was a nuisance. Adam ensured pick up was stress free and the delivery into my new house was efficient and humorous thanks to Scott, Brendan and Nick! Compared to other companies who quoted a 3 week transit, I will recommend NVL to anyone. Thank you to all the team!
I am disabled and the boys went out of their way for me to facilitate a smooth move, Thanks.
Overall we were happy with the service provided by Noosa Van Lines. Geoff, the driver, was very obliging and careful with the packing during the uplift. Our only disappointment was that despite requesting that the fridge doors be left ajar when offloaded at the storage facility in Noosa, we found the door of one fridge closed. As the second fridge is at the back of the storage unit we can't get to it and if the door is closed that fridge will be ruined in a year's time when we move the furniture to the new house.
You guys were absolutely awesome. From Pat over the phone to the lads that picked up and then the guys that dropped off. Everyone was so friendly and just great to deal with. You guys made what is usually quite a stressful time easy and effortless on our side. Thank you Noosa Van Lines. You guys are awesome.
Would recommend to others. Made what could be a stressful experience into a painless transfer and storage of family treasures. Very impressed and appreciated
Thank you for such a stress free seamless move from interstate for my elderly brother. Would definitely recommend your services & book again with you if needed in the future.Kind Regards Linda Bull
Noosa Van Lines employees were friendly, responsive and clear in their communication. My items were carefully moved interstate, with no damage. I would not hesitate in recommending Noosa Van Lines to friends.
We chose Noosa Van Lines to move from Peregian Springs to Sydney on the recommendation from a friend. The whole process, from the online quote, to day of uplift, to unload at the other end was so smooth. The communication was always spot on, and the guys in both the office, and on the ground were excellent; so friendly and accommodating! I would have no hesitation recommending Noosa Van Lines for your next move.
This is second or third time I have used you and each time excellent friendly service .. Thanks again see you next time..
Thanks to the Noosa Van Lines team our move from Melbourne to the Sunshine Coast was hassle free. Definitely recommend these guys. Thanks again!
I Have used Noosa Van Lines ,for many years . Every time I have moved. Great service, would use them again.
On time, friendly, respectful. Hayden and his offsider were gentlemen and nothing was a problem for them. Would definitely recommend them and would use them again.
Noosa van lines were amazing to deal with - prompt and efficient. My move was a last minute move and Noosa van lines were able to accommodate me. The moving team were also highly skilled, efficient and very very accommodating. I am female and on my own and the moving team were very kind and helpful to me. It was a stressful time for me and Noosa van lines certainly reduced my moving stress. Thank you so much.
Service was impressive indeed. Professional and friendly.
These guys know what they are doing, and have been very careful with our belongings each time we've used them.
Great job from a professional removal company. Very satsified
Would highly recommend this company for a stress free moving service and in fact have already suggested some friends use their service. First class in every way and nothing was too much trouble on moving day.
I have used Noosa Van Lines multiple times & they have been efficient, friendly & affordable! Would recommend to anyone!
Your team did a marvellous job and took a load of stress off us. All furniture, etc, arrived in perfect condition. Would thoroughly recommend NVL to anyone.
Well after a long and protracted period of procrastination and 30 years of possessions the wonderful Rick and his trusty team swept in and with calming words of reassurance had all our possessions on the truck and on there way to our new home in QLD, Ricks communication along the way was exemplary and had us ready to receive our prized possessions, Nothing was too hard for his team under Ricks guidance and my projected stress levels where non existent thanks to his calming words.Lots of bouquets for your office team the whole process from initial contact, a couple of false starts to the final move was made easier than anticipated by using Noosa Van Lines.Thank You AllTerrence and Maria FranklinP.S Big shout out for Phil Stevens Sydney end
Fantastic, clear communication. I would use them again.