Noosa Van Lines has been a fully accredited member of AFRA since 2005.
What is AFRA?
…the following information is taken directly from www.afra.com.au:
AFRA is an official body of removals experts that helps regulate the removals industry. AFRA is consulted by Government departments before they make decisions about the industry.

AFRA accredits only those furniture removalists that have the necessary equipment, vehicles, premises and staff training needed to complete a professional move.
Why choose an AFRA Member?
Quality of Service
Backing and accreditation provided by AFRA is a major consideration when choosing a removalist.
Dedication & Training
Our members are subjected to a rigorous audit process and have access to training systems that ensure excellent standards of service and safe work practices.
AFRA's Training Manuals, visual training aids, on line training and other materials are widely acclaimed by organisations who promote Workplace Health and Safety.
Tailor Made Equipment & Vehicles
AFRA's recommendations and standards on quality and appearance of trucks, forklifts and personnel are genuinely adhered to.
Storage Facilities meeting AFRA's High Standards
Your possessions are safe and protected whilst in transit or in storage, because member companies must abide by standard criteria for these services to qualify as a member.
High Standard Business Premises
Visit any AFRA member's office – these are regularly inspected and members are expected to meet the standard criteria.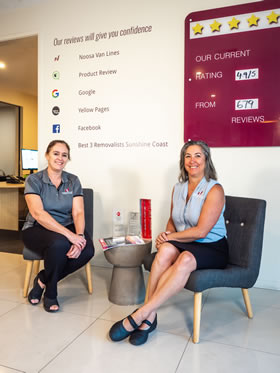 … At present there are approximately 350 Furniture Removal and associated companies that are members of AFRA. These range in size from small one truck owner operated companies to large multi-national companies with many branches both in Australia and overseas. The AFRA membership covers virtually every region of Australia.
Q? Why should I use an AFRA removalist?
A? Using an AFRA removalist affords you the protection you are seeking. Because of the strict membership criteria, AFRA members are recognised as professional companies who are committed to performing an efficient and trouble free removal.