Average Customer Rating: 4.9 out of 5 from 702 ratings
Are you looking for a quality removalist to take care of your move between Sydney and the Gold Coast?
Taking great care of people's relocation is our speciality.
We will work closely with you to first understand everything that is involved and what is important to you. This includes researching access at both ends, obtaining a full list of furniture, understanding any potential issues…so that we only promise what we are able to deliver.
We will then provide you with a formal proposal, with a fixed price quote.
Upon acceptance, we then plan, execute (including great communication) and complete the job with the highest levels of care, professionalism and integrity.
This is one of OUR KEY ROUTES – we operate to a standard weekly schedule in both directions.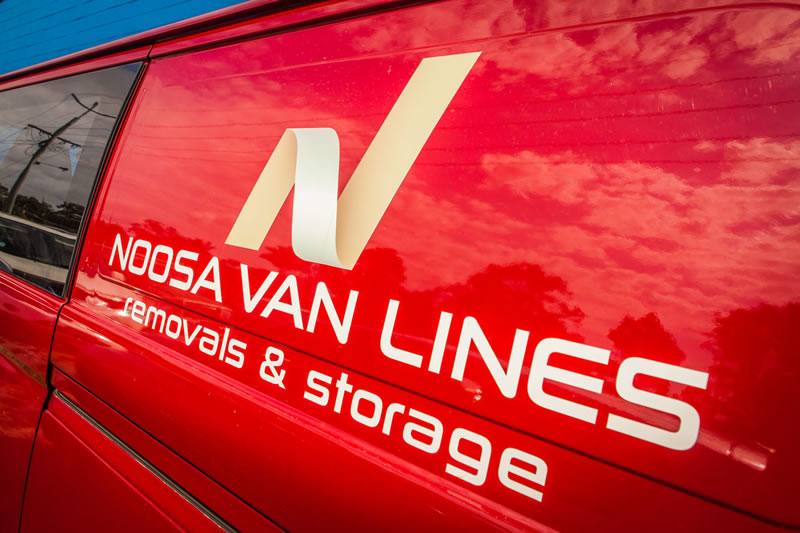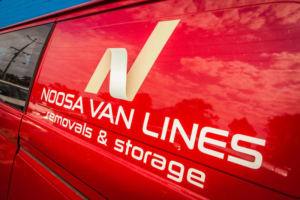 Moving from Sydney to the Gold Coast?
We pick up in Sydney on a Wednesday or Thursday and unload at the Gold Coast on the Thursday or Friday. The exact day and time varies from week to week depending on which suburbs we are collecting from that week and the size of the particular load.
Moving from the Gold Coast to Sydney?
Travelling south we pick up on the Gold Coast on a Monday for delivery in Sydney on Tuesday.
We'll go through this with you at the time of your booking to ensure that we can meet your time frames; if we can't we will let you know. In the planning stages, we'll give you a day/s for pick up. We leave the actual time of arrival to be confirmed by our driver the day before; he will call you himself. He'll know his complete schedule by then and will have worked out timings he knows, from experience he can meet. If you would like him to call you again on the day, at a set time frame prior to his actual arrival time, you can arrange that with him during the initial call. This saves you waiting around unnecessarily, enabling you to keep doing whatever you need to and then be home ready at the agreed time.
We have found leaving the finer planning closer to the day with the driver works very well. They understand the importance of time to you in this busy period and will do all they can to fit in. Of course, they have a schedule they need to maintain for the other customers involved as well. We generally allocate a regular driver to this run so he is very used to the traffic and the best ways of getting around busy Sydney…and importantly only promising what he knows he can deliver.
There are a number of removalists to choose from
…so what can you expect from Noosa Van Lines?
Care – for you and your belongings.
Friendliness – we will make it a pleasure to deal with us.
Reliability – from your first point of contact to the completion of your job…and beyond.
Easy – we know what we are doing; we will keep you well informed throughout the move.
Stress-Free – you will feel you are in good hands; every step of the way.
It's always good to seek independent advice and feedback when choosing a removalist. We would strongly recommend that you research thoroughly any company you are considering for your move. We welcome your review of our website, to see what we offer and how we represent ourselves as well going through some of the hundreds of customer reviews via this link
We also recommend that you search independent review sites such as Product Review amongst others.
We have been in the furniture removals business since 1981.
We also service many other areas on the east coast; some of which appear below.
Please feel free to enquire if your location is not listed, to see if we can assist you.
Coastal areas                                   Inland areas
Central coast                                      Tamworth
Newcastle                                           Armidale
Port Macquarie                                 Glen Innes
Coffs Harbour                                    Tenterfield
Grafton                                                Stanthorpe
Ballina                                                   Warwick
Byron Bay
Industry Accreditation and Endorsement
AFRA is the peak professional body representing the Furniture Removers of Australia, providing standards, support, training and auditing services to its members.
Noosa Van Lines has been an active member of AFRA since 2005. Winning numerous national awards from our peers over that time frame. We have our own set of very high standards. Being a member of AFRA provides additional industry training and accreditation for our team members, helps us benchmark ourselves across our industry and importantly provides us with an independent audit of our standards and operations every two years.
Using an AFRA member brings with it that added level of comfort and confidence.
For more information on AFRA please visit their website, www.afra.com.au.
Making YOUR choice of removalists
…do you have any further questions?
The more informed you are the better decisions you are able to make, please don't hesitate to contact us if you have any questions.
Request a free removals quote now.
Customer Reviews:
These guys sorted my issues in a five day turn around after I was seriously let down by another provider which had been organised a month in advance. I can give Noosa Van Lines staff my highest recommendation
Exceptional service from start to finish, wouldn't hesitate to use Noosa Van Lines again
Thank you Dan and Chopsy for sweating it out for us on Wednesday. This is the second time that we used your service, and couldn't be happier. The professionalism and the hustle was first class. Thanks for being efficient - this is what we appreciated most. It was no stopping for you, but appreciate that the job was done by lunchtime, so my husband and I could finally relax that the move was over! We are very happy customer and would recommend you highly
The quality of service and professionalism was again exceptional. In particular we would like to commend Dan and Haydon for their willingness to help us with the many requests we made of them. We will continue to recommend your company. Well done to all.
The schedule, the communication, the information serviced has been EXCELLENT. Stress free removalist team. Thank you Chopper, Brendan and the team. Pricing is the best out there. HIGHLY recommended.
Noosa van lines made our interstate move so easy. The team were so professional and careful with all our things, nothing was damaged and they were so quick. I'm so glad we decided to go with the NVL team, it was very much a stress free experience.
Great team, easy and straight forward process. Staff were lovely and professional at all stages of the move, everything arrived in good condition. Thankyou!!
From the first phone call to delivery the guys at Noosa Van Lines were awesome They were helpful, polite and a pleasure to deal with I would definitely use them again
This was my fourth dealing with Noosa Van Lines over the last 6 years, transporting various bits and pieces over the years from Sydney to our home here at Castaways Beach. I have always found the team at NVL to be helpful, reliable and understanding , each move going smoothly and with care care and consideration. I would highly recommend Noosa Van Lines and am comfortable in the knowledge I am using and supporting a long standing local company. Virginia Hart
I am very appreciative for the professionalism & care Dave & his assistants gave for our move from Sydney to Noosa. It was a very stressful time for us but the guys made the moving part stress free. Kind regards, Jen Thrasher
Moving with Noosa Van Lines was super easy. They are reliable, energetic, organised and friendly. Not a single piece of furniture was damaged, nor was the premises. Thank you very much.
The best removalist company I've dealt with. Wish I had discovered them years ago.
The team were excellent both with pick up in Brisbane and delivery in Melbourne. They were on time and packed everything very well. Highly recommend and would use again.
Great service - we have never moved interstate before but the service provided by Noosa Van Lines put our minds at ease. The move went well with the staff being punctual, courteous and professional. Would recomend this company to anyone.
Very efficient moving team at both ends. Items were transported smoothly and overage was charged reasonably.
Stress free experience from initial visit from Sydney to final delivery in Qld. Very professional staff - Bull and Cameron who are friendly and relaxed. Fantastic job boys. Cheers, David
Doing business with Noosa Vans Transport was absolutely terrific they are absolutely professional friendly on time careful and of their word. I more than highly recommend them. Maureen
This was our best move yet! Great professional and friendly team. Made our move completely stress free, we highly recommend them and will use for all future moves!
I had an absolutey amazing experience from start to finish. Couldn't speak more highly about every person involved. Thank you so much and I will promote your business at every opportunity.Kind regards, Darren
Yes, We enjoyed the professionalism of the Team from Noosa Van Lines both with the packing in Noosa & Unpacking in New Farm. A joy to work with. Regards, Rod Morris
From the first phone call of enquiry & the following calls once I had made my booking, I knew I had chosen the right removalists to take care of my relocation. The courtesy & reassurance extended to me by Scott, was just great. On the day of pick up, the guys were again, very courteous, efficient & the job was completed within the hour!! I wouldn't hesitate to recommend Noosa Vanlines to anyone thinking of relocating to QLD.
The guys in both Melbourne & Queensland were so polite, professional , hard working & friendly. They handled all our goods with such care and they packed an amazing truck. The delivery timing was as discussed and book - there were no surprises. We have moved several times over the years and we wish we'd found & used Noosa Van lines before. Everything made our move less stressful- thank you!
Noosa Van Lines (NVL) seemed to specialize in Interstate moves like ours and their quote was much more affordable than the other company we approached, (who we had used before) NVL was prompt to arrive to pick up and also arrived nice and early for drop off. This was quite an accomplishment, considering our move was from Melbourne to North Brisbane and anything could happen along the way. We had not one breakage and all of the guys were wonderful.
From the first phone call to make enquiries about an interstate move, through to it actually happening, the service from all staff at Noosa Vans has been exceptional. The communications were prompt and accurate, the staff extremely friendly and efficient, and my whole household goods arrived on time, and with no breakages. I'm a very impressed and relieved customer, and would not hesitate to recommend this company, no matter how small your move is. Thank you all.
I would like to thank all at Noosa Van Lines, you we great from the start to finish, the guys that moved us couldn't do enough for us, we will be moving into our new apartment in January 2020 and we will be definitely use Noosa Van Lines and if possible the same team, and again many thanks. Patricia and Paul Sprunt
[/fusion_text][/fusion_builder_column][/fusion_builder_row][/fusion_builder_container]