Average Customer Rating: 4.9 out of 5 from 702 ratings
You can rely on us for all your interstate removals.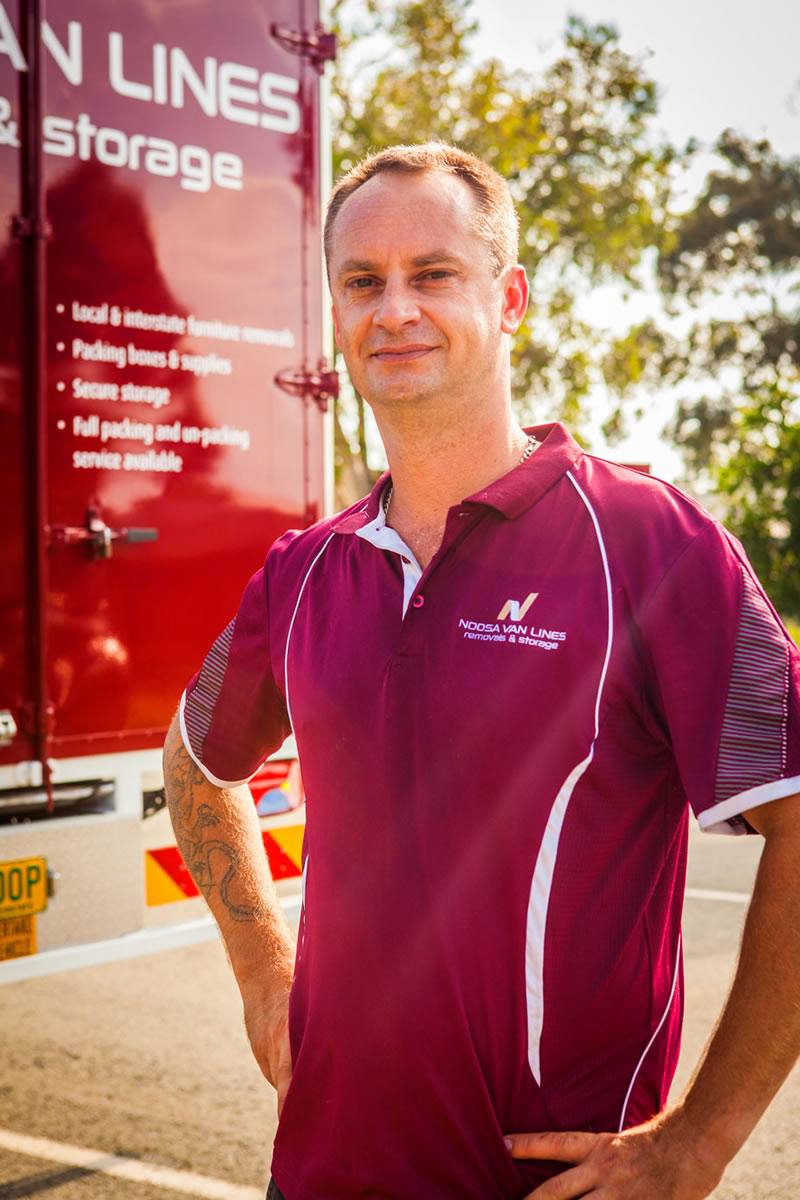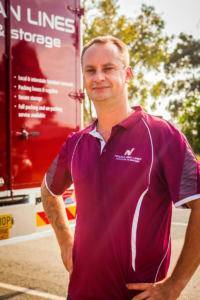 Noosa Van Lines has been providing professional removal services since 1981, servicing mainly the Eastern Seaboard of Australia, incorporating removals from and to the Sunshine Coast, Brisbane, Sydney and Melbourne.
Our aim is to make life EASY for you. By being friendly, careful and reliable.
We assign regular drivers to our key routes and, in most cases, they are involved and responsible for looking after your job from loading, to the transportation by road and then the unloading into storage or at the final destination.
They take great pride in their work and genuinely care about looking after each and every customer.
Our drivers all have a commitment to:
Delivering what we have promised

Being personable and delivering premium service with premium care

Being on time (communicating should rescheduling be unavoidable)

Working efficiently, effectively and finding solutions

Communicating with you in a timely manner with complete and accurate information

Completing each job safely, securely and without damage.
Our team, over the years, have developed an outstanding reputation. Our customers are generally glowing in their praise for our people and the service they have provided. They comment about individuals as well as the coordination and seamlessness of the whole team – managers, office staff, drivers and offsiders.
You can read some of the many reviews we receive, on the sidebar of most pages on this website, as well in 'Testimonials' under the 'About' heading above.
Our interstate removals service can include any or all of the following components, you choose:
Pre Packing

Relocation from A to B

Unpacking

Special items relocations

Storage

Insurance

Supply of Boxes, tape and other packing materials from our depot in Noosaville.
We can also arrange for pet and vehicle transport.
We work closely with you every step of the way, to ensure our service meets your needs, is seamless and timely.
Our plan is to firstly understand all your requirements, including what is most important to you and if there are any special, valuable or fragile items.
We then carefully plan each component you have chosen and each step of your move to ensure we deliver all that we have committed to.
Our intention always is to make the experience for you as easy and seamless as possible. Understanding that communication is the key to achieving this. Communication with you, between our team members throughout the entire process, as necessary.
We follow up after jobs have been completed, to see how well we have met expectations and if there is anything that requires further attention and/or action to improve our service or processes.
All our Drivers are very experienced and fully trained in interstate relocations. They are highly skilled professionals at their craft, fitting as much as they can in the spaces available, in a secure manner. You can be confident that your belongings will be well cared for and delivered safely and securely to their final destination.
We operate regular weekly services on our key removals routes catering for the entire route including the cities and towns in between. This provides greater certainty in planning for clients as well as ourselves:
Melbourne – Brisbane
Sydney – Brisbane
Melbourne – Gold Coast
Sydney – Gold Coast
Melbourne – Sunshine Coast
Sydney – Sunshine Coast
Sydney – Ipswich
Brisbane – Canberra
Our other Services
We often run additional on-demand services on the above routes as well as to and from other destinations along the Eastern Seaboard.
Where the size of your load warrants we can run special services on dates and times that suit.
Please complete a quick quote enquiry or give us a call so we can discuss and assess your specific requirements with you.
These guys sorted my issues in a five day turn around after I was seriously let down by another provider which had been organised a month in advance. I can give Noosa Van Lines staff my highest recommendation
Exceptional service from start to finish, wouldn't hesitate to use Noosa Van Lines again
Thank you Dan and Chopsy for sweating it out for us on Wednesday. This is the second time that we used your service, and couldn't be happier. The professionalism and the hustle was first class. Thanks for being efficient - this is what we appreciated most. It was no stopping for you, but appreciate that the job was done by lunchtime, so my husband and I could finally relax that the move was over! We are very happy customer and would recommend you highly
The quality of service and professionalism was again exceptional. In particular we would like to commend Dan and Haydon for their willingness to help us with the many requests we made of them. We will continue to recommend your company. Well done to all.
The schedule, the communication, the information serviced has been EXCELLENT. Stress free removalist team. Thank you Chopper, Brendan and the team. Pricing is the best out there. HIGHLY recommended.
Noosa van lines made our interstate move so easy. The team were so professional and careful with all our things, nothing was damaged and they were so quick. I'm so glad we decided to go with the NVL team, it was very much a stress free experience.
Great team, easy and straight forward process. Staff were lovely and professional at all stages of the move, everything arrived in good condition. Thankyou!!
From the first phone call to delivery the guys at Noosa Van Lines were awesome They were helpful, polite and a pleasure to deal with I would definitely use them again
This was my fourth dealing with Noosa Van Lines over the last 6 years, transporting various bits and pieces over the years from Sydney to our home here at Castaways Beach. I have always found the team at NVL to be helpful, reliable and understanding , each move going smoothly and with care care and consideration. I would highly recommend Noosa Van Lines and am comfortable in the knowledge I am using and supporting a long standing local company. Virginia Hart
I am very appreciative for the professionalism & care Dave & his assistants gave for our move from Sydney to Noosa. It was a very stressful time for us but the guys made the moving part stress free. Kind regards, Jen Thrasher
Moving with Noosa Van Lines was super easy. They are reliable, energetic, organised and friendly. Not a single piece of furniture was damaged, nor was the premises. Thank you very much.
The best removalist company I've dealt with. Wish I had discovered them years ago.
The team were excellent both with pick up in Brisbane and delivery in Melbourne. They were on time and packed everything very well. Highly recommend and would use again.
Great service - we have never moved interstate before but the service provided by Noosa Van Lines put our minds at ease. The move went well with the staff being punctual, courteous and professional. Would recomend this company to anyone.
Very efficient moving team at both ends. Items were transported smoothly and overage was charged reasonably.
Stress free experience from initial visit from Sydney to final delivery in Qld. Very professional staff - Bull and Cameron who are friendly and relaxed. Fantastic job boys. Cheers, David
Doing business with Noosa Vans Transport was absolutely terrific they are absolutely professional friendly on time careful and of their word. I more than highly recommend them. Maureen
This was our best move yet! Great professional and friendly team. Made our move completely stress free, we highly recommend them and will use for all future moves!
I had an absolutey amazing experience from start to finish. Couldn't speak more highly about every person involved. Thank you so much and I will promote your business at every opportunity.Kind regards, Darren
Yes, We enjoyed the professionalism of the Team from Noosa Van Lines both with the packing in Noosa & Unpacking in New Farm. A joy to work with. Regards, Rod Morris
From the first phone call of enquiry & the following calls once I had made my booking, I knew I had chosen the right removalists to take care of my relocation. The courtesy & reassurance extended to me by Scott, was just great. On the day of pick up, the guys were again, very courteous, efficient & the job was completed within the hour!! I wouldn't hesitate to recommend Noosa Vanlines to anyone thinking of relocating to QLD.
The guys in both Melbourne & Queensland were so polite, professional , hard working & friendly. They handled all our goods with such care and they packed an amazing truck. The delivery timing was as discussed and book - there were no surprises. We have moved several times over the years and we wish we'd found & used Noosa Van lines before. Everything made our move less stressful- thank you!
Noosa Van Lines (NVL) seemed to specialize in Interstate moves like ours and their quote was much more affordable than the other company we approached, (who we had used before) NVL was prompt to arrive to pick up and also arrived nice and early for drop off. This was quite an accomplishment, considering our move was from Melbourne to North Brisbane and anything could happen along the way. We had not one breakage and all of the guys were wonderful.
From the first phone call to make enquiries about an interstate move, through to it actually happening, the service from all staff at Noosa Vans has been exceptional. The communications were prompt and accurate, the staff extremely friendly and efficient, and my whole household goods arrived on time, and with no breakages. I'm a very impressed and relieved customer, and would not hesitate to recommend this company, no matter how small your move is. Thank you all.
I would like to thank all at Noosa Van Lines, you we great from the start to finish, the guys that moved us couldn't do enough for us, we will be moving into our new apartment in January 2020 and we will be definitely use Noosa Van Lines and if possible the same team, and again many thanks. Patricia and Paul Sprunt