Average Customer Rating: 4.9 out of 5 from 664 ratings
You can rely on us for all your interstate removals.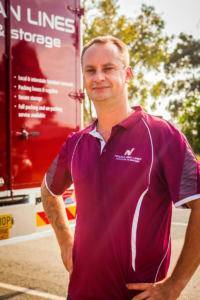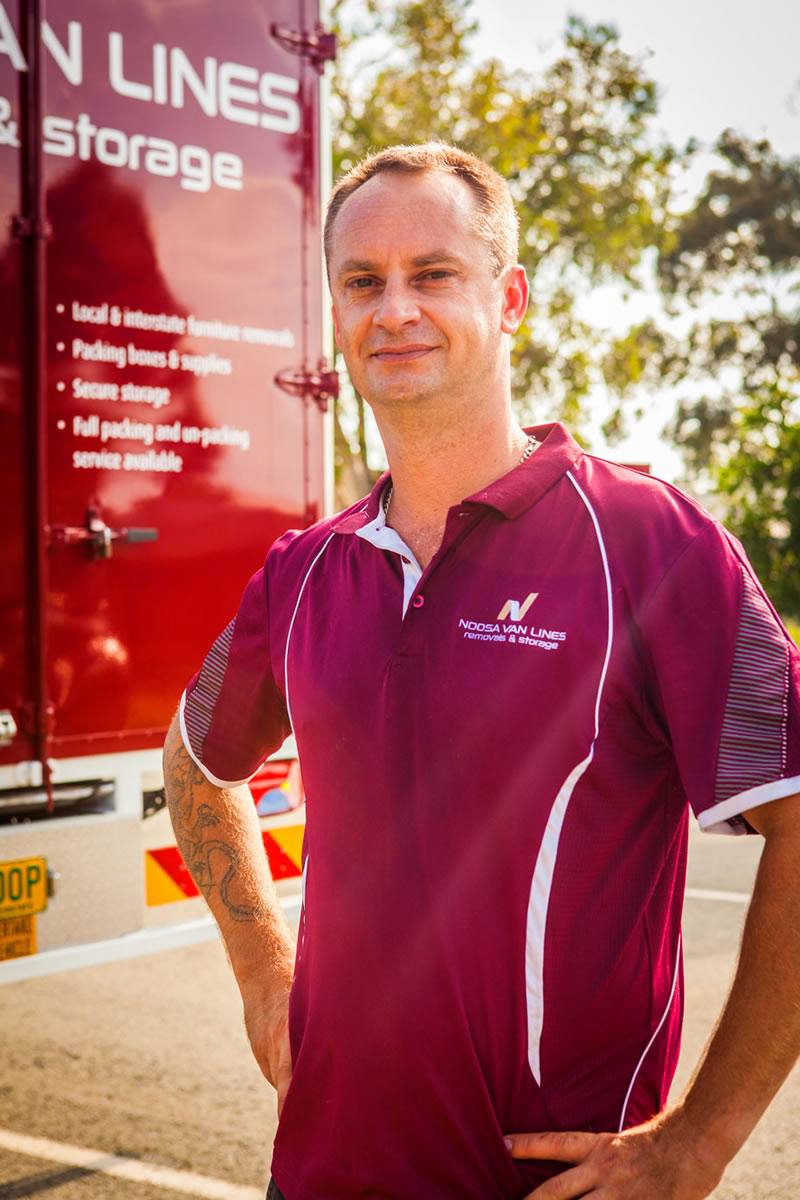 Noosa Van Lines has been providing professional removal services since 1981, servicing mainly the Eastern Seaboard of Australia.
Our aim is to make life EASY for you. By being friendly, careful and reliable.
We assign regular drivers to our key routes and, in most cases, they are involved and responsible for looking after your job from loading, to the transportation by road and then the unloading into store or at the final destination.
They take great pride in their work and genuinely care about looking after each and every customer.
They all have a commitment to:
Delivering what we have promised

Being personable and delivering premium service with premium care

Being on time (communicating should rescheduling be unavoidable)

Working efficiently, effectively and finding solutions

Communicating with you in a timely manner with complete and accurate information

Completing each job safely, securely and without damage.
Our team, over the years, have developed an outstanding reputation. Our customers are generally glowing in their praise for our people and the service they have provided. They comment about individuals as well as the coordination and seamlessness of the whole team – managers, office staff, drivers and offsiders.
You can read some of the many reviews we receive, on the side bar of most pages on this website, as well in 'Testimonials' under the 'About' heading above.
Our removals service can include any or all of the following components, you choose:
Pre Packing

Relocation from A to B

Unpacking

Special items relocations

Storage

Insurance

Supply of Boxes, tape and other packing materials from our depot in Noosaville.
We can also arrange for pet and vehicle transport, as well as International Relocations.
We work closely with you every step of the way, to ensure our service meets your needs, is seamless and timely.
Our plan is to firstly understand all your requirements, including what is most important to you and if there are any special, valuable or fragile items.
We then carefully plan each component you have chosen and each step of your move to ensure we deliver all that we have committed to.
Our intention always is to make the experience for you as easy and seamless as possible. Understanding that communication is the key to achieving this. Communication with you, between our team members throughout the entire process, as necessary.
We follow up after jobs have been completed, to see how well we have met expectations and if there is anything that requires further attention and/or action to improve our service or processes.
All our Drivers are very experienced and fully trained in interstate relocations. They are highly skilled professionals at their craft, fitting as much as they can in the spaces available, in a secure manner. You can be confident that your belongings will be well cared for and delivered safely and securely to their final destination.
We operate regular weekly services on our key removals routes catering for the entire route including the cities and towns in between. This provides greater certainty in planning for clients as well as ourselves.
Our Key Routes are:
Sunshine Coast to Melbourne departing Noosa every Monday.
Melbourne to Sunshine Coast (Noosa) departing every Friday.
Sunshine Coast to Sydney departing Noosa every Monday.
Sydney to Sunshine Coast (Noosa) we depart every Wednesday.
With connections to and from North Queensland.
Our other Services
We often run additional on-demand services on the above routes as well as to and from other destinations along the Eastern Seaboard.
Where the size of your load warrants we can run special services on dates and times that suit.
Please complete a quick quote enquiry or give us a call so we can discuss and assess your specific requirements with you.
We chose Noosa Van Lines to move from Peregian Springs to Sydney on the recommendation from a friend. The whole process, from the online quote, to day of uplift, to unload at the other end was so smooth. The communication was always spot on, and the guys in both the office, and on the ground were excellent; so friendly and accommodating! I would have no hesitation recommending Noosa Van Lines for your next move.
This is second or third time I have used you and each time excellent friendly service .. Thanks again see you next time..
Thanks to the Noosa Van Lines team our move from Melbourne to the Sunshine Coast was hassle free. Definitely recommend these guys. Thanks again!
I Have used Noosa Van Lines ,for many years . Every time I have moved. Great service, would use them again.
On time, friendly, respectful. Hayden and his offsider were gentlemen and nothing was a problem for them. Would definitely recommend them and would use them again.
Noosa van lines were amazing to deal with - prompt and efficient. My move was a last minute move and Noosa van lines were able to accommodate me. The moving team were also highly skilled, efficient and very very accommodating. I am female and on my own and the moving team were very kind and helpful to me. It was a stressful time for me and Noosa van lines certainly reduced my moving stress. Thank you so much.
Service was impressive indeed. Professional and friendly.
These guys know what they are doing, and have been very careful with our belongings each time we've used them.
Great job from a professional removal company. Very satsified
Would highly recommend this company for a stress free moving service and in fact have already suggested some friends use their service. First class in every way and nothing was too much trouble on moving day.
I have used Noosa Van Lines multiple times & they have been efficient, friendly & affordable! Would recommend to anyone!
Your team did a marvellous job and took a load of stress off us. All furniture, etc, arrived in perfect condition. Would thoroughly recommend NVL to anyone.
Well after a long and protracted period of procrastination and 30 years of possessions the wonderful Rick and his trusty team swept in and with calming words of reassurance had all our possessions on the truck and on there way to our new home in QLD, Ricks communication along the way was exemplary and had us ready to receive our prized possessions, Nothing was too hard for his team under Ricks guidance and my projected stress levels where non existent thanks to his calming words.Lots of bouquets for your office team the whole process from initial contact, a couple of false starts to the final move was made easier than anticipated by using Noosa Van Lines.Thank You AllTerrence and Maria FranklinP.S Big shout out for Phil Stevens Sydney end
Fantastic, clear communication. I would use them again.
From the day of booking to the day of delivery, administration staff and van staff were so obliging and understanding of our needs. I would highly recommend this company to any person wishing to move furniture or household goods.
Mark was a very good communicator and the two guys who picked up my Dads things were great. Thanks so much
This was my third move in Noosa with Noosa Van Lines and as usual the booking process and actual move were hassle free.Thanks again.
Have used Noosa Van Lines several times over the past seven years and have had items stored with you as well. The courteous service, attention to detail and professionalism of everyone I have dealt with at Noosa Van Lines has always been above my expectations. I have no concerns when my belongings are in your care. Many thanks to you all.
I can't recommend these guys highly enough. They took great care with my grandmother's antique furniture, wrapping glass doors and individual pieces meticulously. They went above and beyond to protect my items. They were flexible with working around my availability for pick up and delivery and they were always cheerful, professional and a pleasure to deal with. I wouldn't hesitate to use Noosa Van Lines again.
Very prompt & delivery boys were great! David
Very friendly and helpful staff who made moving our stuff very easy at both ends.
Awesome company and staff to deal with.
Great service. Would recommend
Noosa Van Lines were great excellent mover. They are responded and follow up in a professional manner. Communication was excellent. All the staff are friendly, helpful and effective. Especially thanks Mark for orgainze my move in a short period of time. Thanks for Rick's professional moving method, responsible phone call and traffic update. Would Highly recommend this company. Thank you very much for help the move from Sydney to Sunshine Coast. From Samuel.
David had to wheel our 150kg fridge up a long dirt driveway to get it into the house. The boys were very polite, kind and charming. Many thanks to Noosa van lines for exceptional service.