Awards and recognition
We work hard at being the best removalists we can.
We have been honoured to receive a number of awards over the years.
Recognition richly deserved by a very hard working and committed team of people here at Noosa Van Lines…not only as a Removalist Company but also as a small business. Including some fantastic industry recognition from the Australian Furniture Removers Association and recently from Business Awards Inc. – The Small Business Awards, and as a finalist in the Australian Small Business Champion Awards 2016.
We set out simply to do the best job we can for each and every client, making sure we deliver everything we promise and make doing business with us easy and stress free; a totally positive experience. Receiving confirmation from customers to this effect is reward in itself…receiving added recognition from our peers in the form of national and industry awards is a real bonus.
Achievements we are all very proud of.
Australian Small Business Awards
Australian Small Business Champions Awards 2016 – Finalist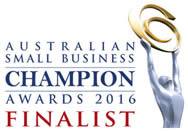 Noosa Van Lines was selected as a FINALIST IN THE 2016 AUSTRALIAN SMALL BUSINESS CHAMPION AWARDS
The Hon Kelly O'Dwyer MP – FEDERAL MINISTER FOR SMALL BUSINESS AND ASSISTANT TREASURER said this about these awards in her endorsement and support of these awards –
"…Entrepreneurs and risk-takers like you, who are prepared to act on ideas, adopt new tools and technologies, and invest your time and resources in a growing business: you are the ones who make our economy tick. As Small Business Minister, it is my mission and absolute commitment to help create an environment where you can thrive. I commend the Australian Small Business Champion Awards in its acknowledgement of excellence in the field…"
Steve Loe – AWARDS FOUNDER, MANAGING DIRECTOR, PRECEDENT PRODUCTIONS
"…The Awards seek to acknowledge the hard work that business owners contribute to the local community in generating employment for millions of Australians, as well as their contribution to the Australian economy. The Australian Small Business Champion Awards is the pinnacle of business success. They recognise the values associated with successful small businesses. These values include service, commitment, leadership, endurance, courage, innovation, performance, persuasion and generosity"
BUSINESS AWARDS Inc. – The Small Business Awards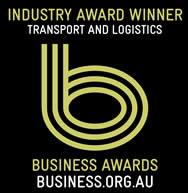 Industry Award Winner – Transport and Logistics (January 2016)
Highly Recommended Business – Customer Service (January 2016)
FINALIST – Small Business of the Year Award …outcome to be announced in December 2016
"Noosa Van Lines of Queensland is one small business doing exceptionally well, and deserves our attention and yours –
For most people in small business, passion is shared, diversity is embraced, and success (big and small), is recognised and celebrated. Noosa Van Lines is a small business that ticks every box in service quality and innovation and leadership. And through these awards, they demonstrated what's great about doing business in Australia
Today it's about Noosa Van Lines, and the people behind the brand. Like so many of our Highly Recommended Businesses and Award Winners, they understand better than most that customer service quality and innovation, like leadership, are great motivators for high performance, and ultimately, success – theirs and their team"
– Luke Chiodo CEO at the Business Awards Inc.
INDUSTRY AWARDS – Australian Furniture Removers Association (AFRA)
2015 – Daniel Smith from Noosa Van Lines was named Australia's Best Furniture Removalist of 2015 at the AFRA Conference on the Gold Coast.
In recognition of his genuine care and passion for his job and his customers; his high level of professionalism; outstanding customer service skills, and willingness to always go that little bit further to do a good job.
2013 – David Devonshire from Noosa Van Lines was named Australia's Best Furniture Removalist of 2013 at the AFRA conference in Alice Springs.
2011 – Noosa Van Lines celebrated 30 years in business and marked the occasion by taking out two coveted industry awards: Fleet of the Year Award and Employee of the Year Award to our amazing general manager Scott Hamlin.
As an AFRA member every furniture removals company has a set of minimum standards to meet in all aspects of their business. The Fleet of the Year award is assessed on the basis of those companies meeting and exceeding those standards as far as, not only fleet appearance and representing AFRA on the road, but also safety records, team training, reduced insurance claims, fleet maintenance records, reliability and risk management procedures employed.
"To receive this award ahead of some of the best in our industry is a massive acknowledgement for a small company like ours," said Scott Hamlin our General Manager on getting the award but the AFRA Employee of the Year left Scott speechless.
Scott was presented with the AFRA 2011 Employee of the Year award in recognition of his contribution to the industry both locally in Noosa and at a state level with his proactive involvement in promoting the industry on the Queensland branch of AFRA, often volunteering Noosa Van Lines services to assist victims affected by floods and cyclones during the early part of 2011.
2009 – AFRA Employee of the Year for Craig Dunsdon, Australian Furniture Removalist of the Year for Grant Baker and Noosa Van Lines was third finalist in the Furniture Removals Fleet of the Year award.
Every year leaders within the furniture removals industry select high achievers to receive special honours and recognition in areas of training, leadership ability, and contribution to the improvement of the industry, innovation and superior fleet standards.  In 2009 Noosa Van Lines fleet manager, Craig Dunsdon took out the AFRA Employee of the Year and Grant Baker took out the 2009 Australian Furniture Removalist of the Year, joining fellow team member Gerry Nolan who took out the coveted award in 2004. Noosa Van Lines also made third finalist in the Furniture Removals Fleet of the Year award in 2009.
2004 – Furniture Removalist of the Year 2004 for Gerry Nolan
Gerry was presented the coveted award for Australian Furniture Removalist of the Year at the AFRA conference in Canberra in August 2004.  Gerry has made an outstanding contribution to Noosa Van Lines. He tackles every task with a positive attitude, which reflects in the quality of his work and the feedback from our customers.
As a company we appreciate the professionalism and dedication of our amazing team members both in the office and on the road as well as thousands of loyal customers like you who choose and trust Noosa Van Lines again and again with their home removals. Thank you for the part you've played in helping us receive these industry awards and recognition. We've been honoured to work with such an amazing team over the years and privileged to help so many people with their home removal.