Planning an interstate relocation from Melbourne to the Sunshine Coast? Noosa Van Lines can take care of everything for you from start to finish, making sure we understand what is important to you, planning and executing your move with the utmost professionalism and above all making sure there is nothing for you to worry about.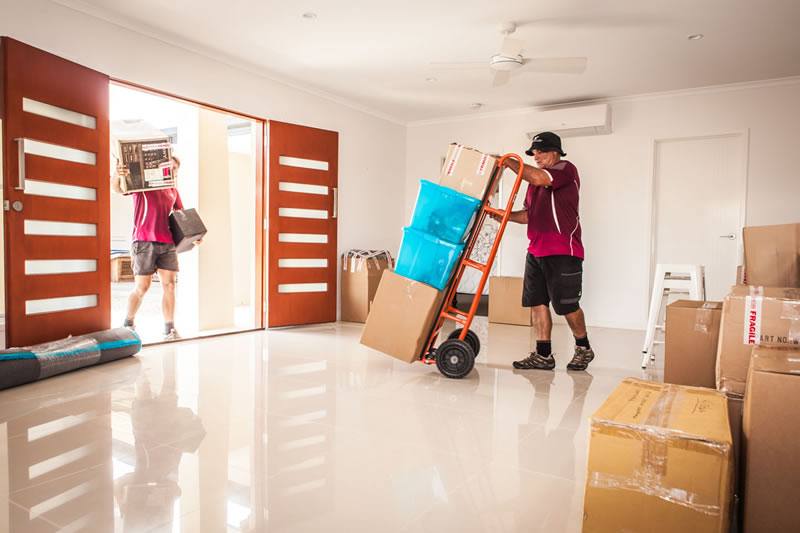 We can confidently give you this undertaking because we have been doing this for our Melbourne to Sunshine Coast removalist clients since 1981. It is our people who make the distinct difference. Everyone on our team genuinely cares about the quality of their work, all operating on the same page to ensure we maintain the highest standards and seamlessness in the performance of your Melbourne to Sunshine Coast relocation.
The aim of every single person involved with your move will be to make your move easy for you by being friendly, careful and reliable. Making sure we only promise what we know we can deliver so you can plan your schedule with confidence. We will arrange timings with you in advance and call you the day before to confirm. Should unforeseen circumstances arise you can be assured we will be in contact with you promptly, so you know what is going on.
We depart Melbourne for the Sunshine Coast every Friday.
Road Travel Plan for Melbourne to Sunshine Coast Removals
Our Melbourne to Sunshine Coast removalists have two different routes to choose from, sometimes dictated by the pick-up and drop points for specific clients along the way.
In this article we will be discussing the Hume Highway/Newell Highway Route.
This is the most direct route for our Melbourne to Sunshine Coast Removalist to take. The journey to Brisbane is just over 1,700kms with a further 100kms approximately to the Sunshine Coast (depending upon where on the Sunshine Coast you are moving to).
Your Melbourne to Sunshine Coast removalist will start by heading towards Sydney on the Hume Highway. Continuing on the Hume Highway as far as Seymour then onto the Goulburn Valley Highway (Hwy31) as far as Shepparton, taking care to use the bypass which saves both time and congestion. The area here is renowned for its fruit growing with both SPC and Ardmona having factories close by. From here it's not too far to the NSW border, through the township of Strathmerton onto the Murray Valley Highway, across the mighty Murray River to Tocumwal.
Having entered NSW, your Melbourne to Sunshine Coast removalist will continue on through the Riverina towards Forbes and then Parkes, where you can see the famous Parkes Radio Telescope. No time for our removalists to drop in and have a look but it is well worth a visit to learn more about Australia's involvement in monitoring radio signals in space.
The next main centre on our removalist's trip north is Dubbo, most famous for being the home of The Western Plains Zoo. Again there is a good opportunity to bypass the town if you wish, as you continue your journey on through Gilgandra, Coonabarabran and then to Narrabri. From here your Interstate Removalist will head towards Moree then cross the border into Queensland at Goondawindi, the home of the great Gunsynd. The grey horse that captured the hearts of Australia in the early 1970's. The only horse to win Australia's four Group 1 miles – Epsom, Toorak, Emirates and Doncaster. Ran third in the Melbourne Cup carrying a massive 60 Kgs.
From Goondawindi to Brisbane it is approximately 350Kms via Toowoomba then a quick trip up the Bruce Highway to the Sunshine Coast.
With the Sunshine Coast being the home of Noosa Van Lines, we can understand your decision to move here, we hope you will enjoy it as much as everyone here does.