Average Customer Rating: 4.9 out of 5 from 664 ratings
Moving from the  Sunshine Coast to Sydney?? You have come to the right company. Noosa Van Lines home base is Noosaville, at the Northern end of the Sunshine Coast, Queensland.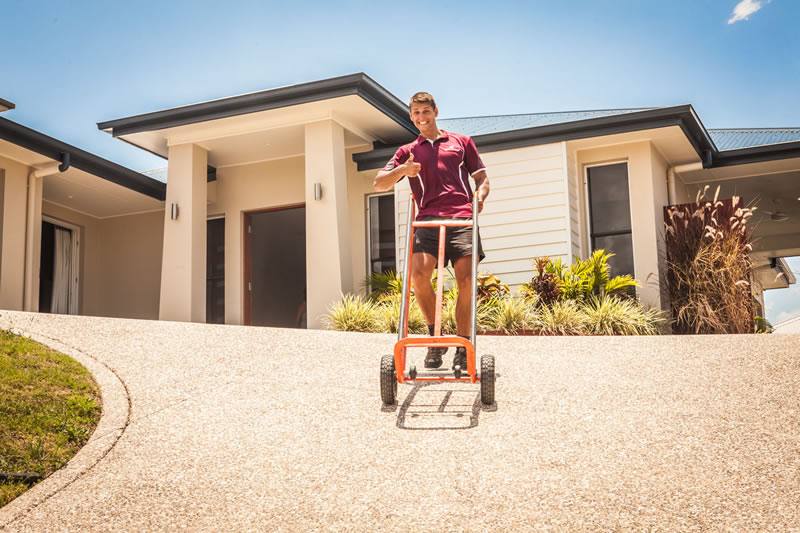 Noosa Van Lines has been established on the Sunshine Coast since 1981, and from small beginnings, is now renowned as one of the leading Removalists in our area. With a reputation second to none for professional and friendly removal services, we specialise in local removals on the Sunshine Coast, interstate and long distance relocations from Sunshine Coast to Sydney as well as all townships/cities in-between.
Noosa Van Lines has a weekly service, performing Sunshine Coast to Sydney removals on a weekly basis, departing Sunshine Coast most Mondays and delivering to most Sydney Suburbs by Wednesday. (Please note: this is based on regular backloading services, days may change dependant on the actual week of booking)
For a free of charge, no obligation quotation for your Sunshine Coast to Sydney move, please click on our quote button and fill out the information fields as accurately as possible Your quotation will be returned as soon as possible.
If moving a motor vehicle or family pet, please also refer to our resources, on the footer of our home page for information on reputable companies providing these services.
Request a free removals quote now.
Customer Reviews:
We chose Noosa Van Lines to move from Peregian Springs to Sydney on the recommendation from a friend. The whole process, from the online quote, to day of uplift, to unload at the other end was so smooth. The communication was always spot on, and the guys in both the office, and on the ground were excellent; so friendly and accommodating! I would have no hesitation recommending Noosa Van Lines for your next move.
This is second or third time I have used you and each time excellent friendly service .. Thanks again see you next time..
Thanks to the Noosa Van Lines team our move from Melbourne to the Sunshine Coast was hassle free. Definitely recommend these guys. Thanks again!
I Have used Noosa Van Lines ,for many years . Every time I have moved. Great service, would use them again.
On time, friendly, respectful. Hayden and his offsider were gentlemen and nothing was a problem for them. Would definitely recommend them and would use them again.
Noosa van lines were amazing to deal with - prompt and efficient. My move was a last minute move and Noosa van lines were able to accommodate me. The moving team were also highly skilled, efficient and very very accommodating. I am female and on my own and the moving team were very kind and helpful to me. It was a stressful time for me and Noosa van lines certainly reduced my moving stress. Thank you so much.
Service was impressive indeed. Professional and friendly.
These guys know what they are doing, and have been very careful with our belongings each time we've used them.
Great job from a professional removal company. Very satsified
Would highly recommend this company for a stress free moving service and in fact have already suggested some friends use their service. First class in every way and nothing was too much trouble on moving day.
I have used Noosa Van Lines multiple times & they have been efficient, friendly & affordable! Would recommend to anyone!
Your team did a marvellous job and took a load of stress off us. All furniture, etc, arrived in perfect condition. Would thoroughly recommend NVL to anyone.
Well after a long and protracted period of procrastination and 30 years of possessions the wonderful Rick and his trusty team swept in and with calming words of reassurance had all our possessions on the truck and on there way to our new home in QLD, Ricks communication along the way was exemplary and had us ready to receive our prized possessions, Nothing was too hard for his team under Ricks guidance and my projected stress levels where non existent thanks to his calming words.Lots of bouquets for your office team the whole process from initial contact, a couple of false starts to the final move was made easier than anticipated by using Noosa Van Lines.Thank You AllTerrence and Maria FranklinP.S Big shout out for Phil Stevens Sydney end
Fantastic, clear communication. I would use them again.
From the day of booking to the day of delivery, administration staff and van staff were so obliging and understanding of our needs. I would highly recommend this company to any person wishing to move furniture or household goods.
Mark was a very good communicator and the two guys who picked up my Dads things were great. Thanks so much
This was my third move in Noosa with Noosa Van Lines and as usual the booking process and actual move were hassle free.Thanks again.
Have used Noosa Van Lines several times over the past seven years and have had items stored with you as well. The courteous service, attention to detail and professionalism of everyone I have dealt with at Noosa Van Lines has always been above my expectations. I have no concerns when my belongings are in your care. Many thanks to you all.
I can't recommend these guys highly enough. They took great care with my grandmother's antique furniture, wrapping glass doors and individual pieces meticulously. They went above and beyond to protect my items. They were flexible with working around my availability for pick up and delivery and they were always cheerful, professional and a pleasure to deal with. I wouldn't hesitate to use Noosa Van Lines again.
Very prompt & delivery boys were great! David
Very friendly and helpful staff who made moving our stuff very easy at both ends.
Awesome company and staff to deal with.
Great service. Would recommend
Noosa Van Lines were great excellent mover. They are responded and follow up in a professional manner. Communication was excellent. All the staff are friendly, helpful and effective. Especially thanks Mark for orgainze my move in a short period of time. Thanks for Rick's professional moving method, responsible phone call and traffic update. Would Highly recommend this company. Thank you very much for help the move from
Sydney to Sunshine Coast
. From Samuel.
David had to wheel our 150kg fridge up a long dirt driveway to get it into the house. The boys were very polite, kind and charming. Many thanks to Noosa van lines for exceptional service.
[/fusion_text][/fusion_builder_column][/fusion_builder_row][/fusion_builder_container]