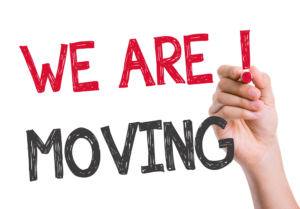 Noosa Van Lines has been moving private and commercial clientele from Sunshine Coast to Mackay Since 1981. With regular services, expertly trained office staff and removalists with a genuine commitment to care, Noosa Van Lines provides a service second to none for Sunshine Coast to Mackay furniture removals. Being a fully accredited member of AFRA  provides that extra bit of credibility on the top, as we have to meet very strict standards and guidelines as well as being subject to regular audits as part of our ongoing membership obligations.
Noosa Van Lines provides a full range of services for you to choose from, for your relocation, from full or partial pre packing, Insurance options and general unpacking and placement of goods as well as the extra care options for specialty items. Noosa Van Lines can cover all of your needs when relocating from Sunshine Coast to Mackay.
At Noosa Van Lines, we strive to provide the best possible experience for your Northern Queensland relocation, and this all starts with our intentions as a business, the foundations being to take care of all our stakeholders. Please feel free to take a look at the following links to gain a better understanding of what we are about.
Our People
Our Philosophy and Approach
Moving from the Sunshine Coast to Mackay, Noosa Van Lines also offers part load options, meaning you are only paying for the space you goods take up on our vehicle. We also offer sole occupancy of the vehicle if required, meaning you will be the only client on the vehicle between uplift and delivery and have sole use of our service, with increased chances of securing specified days and schedule.
Road Travel plan for Sunshine Coast to Mackay Removalists:
Departing the Sunshine Coast and heading north towards your destination of Mackay, the first major town you will encounter is Gympie. Gympie is well known for being a major Gold mining town in earlier years. Leaving Gympie and travelling 1 hour north, your next City will be Maryborough. Maryborough is located on the Mary River and is a great place to stop for fuel and food; your Sunshine Coast to Mackay removalists will often refuel here prior to the journey ahead. Maryborough also has close ties with its sister city of Hervey Bay, a great coastal city situated on the Fraser Coast.
Leaving Maryborough you will travel through some unique smaller Queensland towns such as Howard, Childers, Gin Gin and Miriam Vale until you reach the next major city of Rockhampton. Rockhampton is situated on the Fitzroy River, approximately 45km from the river mouth, and is one of Queensland's largest beef producing centres. Rockhampton is the last major city you will encounter prior to your arrival at Mackay, this is also an ideal area for your Sunshine Coast to Mackay removalists to refuel and take a short break, ready for the 4 hour journey through to your destination of Mackay.
Noosa Van Lines wishes you all the best with your relocation to the Mackay Region.
If you have chosen Noosa Van Lines for your relocation we are sure you'l be off to a good start.