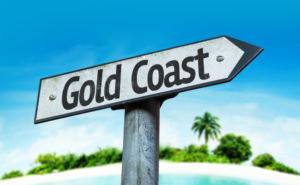 Noosa Van Lines has been providing relocation services that are second to none since 1981. At Noosa Van Lines we focus on the fundamentals of great customer service on every relocation, with well trained and informative office staff, a well presented and equipped fleet of removalist's vehicles, highly trained drivers and offsiders, though to an AFRA ( Australian Furniture Removers Association ) audited head office.
The key ingredients being our level of friendliness, care and reliability…no matter who you are dealing with at Noosa Van Lines.
Moving from Mackay to the Gold Coast can be a great experience when using a furniture removal company that cares.
How can I be confident that my chosen removalists from Mackay to the Gold Coast will do a good job?
As we are living in a tech savvy world these days, we have a plethora of information at our finger tips. There is an abundance of information available online, regarding removalists companies to choose from. If you are moving from Mackay to the Gold Coast, sites such as Product Review, Google plus, Yellow Pages etc. will provide you with independent reviews on a range of different removal companies.
It always helps to use a company with great testimonials as these companies have already established their credentials with other customers. To assist you further we have provided below a simple check list that may help with your decision in choosing your removalists.
Are they AFRA ACCREDITED, providing further endorsement of a company's credentials (Please log onto www.afra.com.au for more information about the strict compliance requirements of membership of this association)
How well do they rate on the various review sites, what are other customers saying about their experience with them?
Do they present well with properly maintained vehicles, are their staff professional, well trained and friendly
Are the initial quotation/proposal processes and format professional and easy to follow, do they offer a fixed price?
Do they offer insurance if required? And if so do they offer documentation to confirm this?
Did you feel comfortable and fully confident from your first point of contact?
What is their track record like, how long have they been in business for?
All the above are certainly relevant when deciding who you should use to undertake your Mackay to the Gold Coast removal.
Navigating to our home page you will find a very informative site that offers a vast array of information from our 'About' heading explaining our company 'Philosophy and Approach', through to our 'Removals Tips' page explaining the best manner to pack for long distance relocations.
Or if you prefer, please feel free to give our friendly office staff a call on 1800 810 073, they will be more than willing to assist you with your enquiry.
We look forward to being of assistance to you.