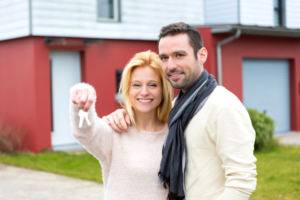 Moving from the Gold Coast to Melbourne?
Noosa Van Lines will be happy to assist you. Operating since 1981, Noosa Van Lines has a vast depth of knowledge with interstate removals. We are AFRA (Australian Furniture Removers Association) accredited, meaning that you can have that added piece of confidence in knowing you will experience the highest level of professionalism from the first call through to your delivery.
What regions and services do we offer?
Noosa Van Lines has a regular weekly service to cater for Gold Coast to Melbourne removals.  We also specialise in interstate relocations along the Eastern seaboard. These are just some of the other regions we cater for…please give us a call if your township is not mentioned here.
Mullumbimby
Byron Bay
Ballina Grafton
Sydney
Canberra
Albury
Bendigo
Coffs Harbour
Port Macquarie
Taree
Newcastle
Wollongong
Wagga Wagga
Shepparton
Ballarat
Services we can offer you
Straightforward A to B relocation services
Use of shipping containers if storage is required prior to delivery
Full or part pre-packing services (insert LINK)
Special item / Antique relocation services
Full or restricted cover insurance
Protective covers for mattresses and Lounges (upon request )
Vehicle relocation services (Outsourced to Australia's premier carriers only)
Fixed price proposals
Art Packing
What are the scheduled days we offer?
For larger relocations, we can quote on the sole use of one of our solid body vehicles or containerisation, or you can opt for one of our scheduled weekly services as below.
SOUTHBOUND SERVICE
DEPART Gold Coast (Tuesdays)
DELIVER Melbourne (Thursdays)
NORTHBOUND SERVICE
DEPART Melbourne (Fridays)
DELIVER Gold Coast (Mondays)
For all other areas and regions, please contact our office to enquire with schedules.
Why choose our service?
Peace of mind
Noosa Van Lines has been performing professional relocations since 1981, over this period we have established ourselves as one of the leading removal companies operating up and down the Eastern Seaboard of Australia. With premium care, professional techniques and attention to every detail we have a clear intention to make every relocation we undertake the safest and most stress-free experience for you our customers.
All our staff, from our management team through to our removalists are highly trained and well versed on all facets of professional relocations.
You can have added confidence in knowing, that as a member of AFRA you are dealing with a highly capable and professional removal company. Displaying the AFRA Logo means that we have been exposed to a rigorous process of acceptance as well as being audited by AFRA specialists every 2 years.
Our track record established for 30 plus years, speaks for itself!
You can be confident that we will
Deliver what say we will.
Our team will be friendly and courteous at all times.
We will adhere to our set dates, in cases of unforeseen circumstance, we will always ensure that we contact you as soon as possible and ensure we do our best to minimise any impact on you.
Why not ask us for a free no obligation quote today.
For a free, no obligation quotation, please click here and fill out the information fields as accurately as possible. We will return your Gold Coast to Melbourne removals quotation as soon as possible; generally, within 24 business hours.
We have endeavoured to provide as much information as possible, throughout this site but please don't hesitate to send us an email or give us a call if you have any questions.
We look forward to being of service to you.