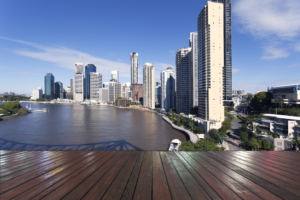 We have been moving people into/out of and around Queensland since 1981. Many of our customers, particularly within Queensland have moved with us many times.
Noosa Van Lines is a Queensland owned furniture removalist based on the Sunshine Coast, operating up and down the East Coast of Australia from Cairns down to Adelaide and places in between.
We have a great depth of experience within our team, both operational removalists as well as in the office, so we are well placed to plan and execute any Brisbane to Townsville removals with a minimum of fuss.
Our company along with our reputation is growing, our aim is simple: to make moving and storage easy by being friendly, careful and reliable.
We present Noosa Van Lines to you as a professional removalist you can choose with confidence to undertake your Brisbane to Townsville removals.
Confidence because we:
Take the time to understand all that is involved with your move.
Make sure we are aware of priorities and special requirements
Are well organised and always plan to minimise risk
Handle everything thoughtfully and carefully
Take particular care with valuables and fragile items
Use professional methods and equipment
Communicate well between each other and with you as the client
Can share many reviews with you from people who have used us and been very impressed with our team and the manner in which their furniture removal has been managed from start to finish
Road Travel Plan for Brisbane to Townsville removalists:
Brisbane to Townsville is around 1335km, taking approximately 17.5 hours in driving time alone.
Starting in Brisbane, your Brisbane to Townsville removalist will head north on the Bruce Highway passing through the Sunshine Coast, which is one of Australia's most popular holiday destinations at any-time of the year, renowned for its' beaches and being a great winter escape from Southern states. Continuing north your Brisbane to Townsville Removalist, we proceed through Gympie and passing by Hervey Bay, which is a stopping off point for Fraser Island, another favourite holiday destination, particularly for 4×4 enthusiasts. The next main centre on the journey north is Bundaberg, a sugar producing area, famous for its' Bundaberg Rum. From here your Brisbane to Townsville removalist continues on through Gladstone, which is in close proximity to the major tourist destinations of Herron Island and the Southern Great Barrier Reef. Gladstone is currently experiencing substantial growth and according to Deloitte Access Economics report the three super growth industries of Agribusiness, Tourism and Gas, could pump an extra $250 Billion into Australia's economy over the next two decades.
The next destination for your Brisbane to Townsville removalist being Rockhampton, then Mackay and onto Airlie Beach. Airlie Beach being another great holiday spot which many Australian and Overseas tourists use as stopping off point to head out to the many islands in the Whitsundays. The Whitsundays is a world renowned holiday destination, with the Great Barrier Reef, Heart Reef and Whitehaven Beach being at the top of many people's holiday destination lists. Airlie Beach is the hub of the Whitsundays region, being the largest town on the Whitsunday Coast, almost entirely focused on tourism.
The last leg of the journey for your Brisbane to Townsville removalist is approx. 274kms and 3 ½ hours travel to Townsville. Townsville has a diverse economy in which significant industries include retail trade, health and education services, government administration and defence, construction, mining, manufacturing, and property and business services. Outside the southeast corner, Townsville is the largest city in regional Queensland with a population of over 190,000.
Settling into your new home is made easier by a smooth removal process, wherever you move to and Noosa Van Lines are here ready to make this happen for you on your Brisbane to Townsville removals.