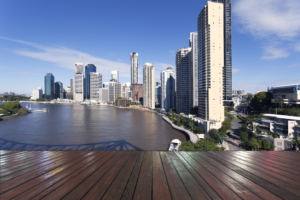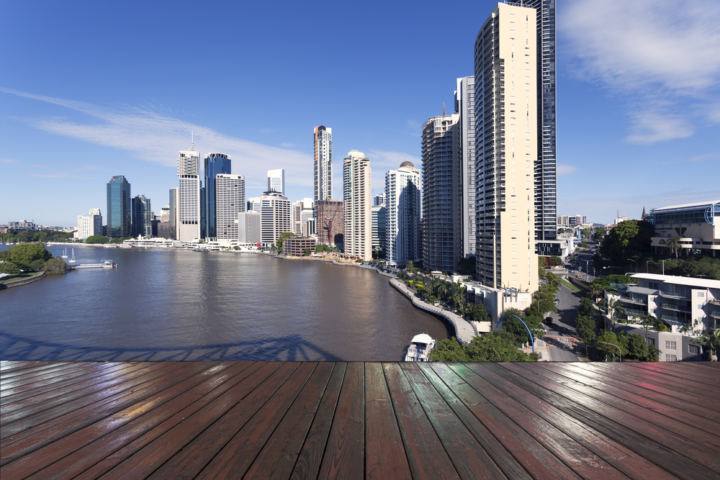 Noosa Van Lines has undertaken removals between Brisbane and Cairns since 1981. With over 30 years of continued excellence in our industry, with a multitude of industry awards. We pride ourselves in being one of Australia's premier relocation companies.
We have been growing in size and reputation in all facets of removals; local, interstate and overseas, as well as offering storage in Noosa. Evolving from a single truck operation, through to a business that now has a fleet of over 15 vehicles of various sizes. From our state of the art Interstate fleet, using both Pantech and containerised versions. To our local fleet of flat top trucks and trailers capable of carrying both shipping containers and wooden modules as well as a variety of smaller enclosed vehicles suited to removals on the Sunshine Coast.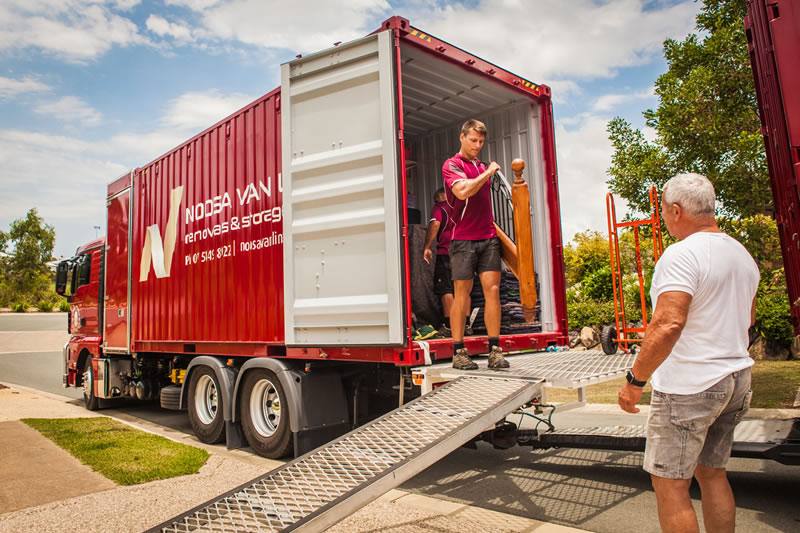 These are some of the Services we offer:
All carried out with the highest levels of care and attention, for which we are renowned:
Simple uplift and delivery services from A to B
Specialty item relocation services.
Modular/Containerised storage systems which eliminate double handling.
Backloading services
Insurance cover options (full documents provided with all formal quotations).
Easy to complete online quoting systems; as well as printable options for inventories and questionnaires.
There is added comfort for you in using an AFRA MEMBER
Why use an AFRA member for your Brisbane – Cairns removal?
AFRA (Australian Furniture Removers Association) ensures its members adhere to strict standards in staff training, occupational health and safety, business premises and storage facilities and vehicle operating and control measures (covering presentation, operations, and maintenance; as well as being specifically set up for furniture relocations).
These standards also apply to the quality and completeness of information and documentation provided for all quotations and removal jobs.
A quick visit to www.afra.com.au will provide you with a full outline of the standards all AFRA Members must meet and why this translates into you being able to choose an AFRA member with confidence to undertake your removal.
Why choose just any removal company for your Brisbane – Cairns relocation when you can have the added comfort putting your belongings in the hands of an AFRA member.
Moving with Noosa Van Lines, should you decide to use us, will be an experience you and your family can remember for the right reasons.
Areas we cover:
In providing removals from Cairns to Brisbane, we also service most areas in between and out west and can transport your goods as far south as Sydney, Melbourne and Geelong.
These are some of the more regular points on the map we service:
Airlie Beach
Rockhampton
Gladstone
Bundaberg
Sunshine Coast
Brisbane
Gold Coast
Servicing all western cities and townships on demand.
We also have connective trips to major cities such as Sydney, Canberra and Melbourne.
How we calculate your quotation
These are the major factors we take into account when constructing your quote (see more detail below):
Travelling time from A to B
Volume of your goods (cubic meters)
Access and degree of difficulty in loading/unloading, including such things as very heavy items, stairs and tramping distances (translates into how many men and how long will it take)
Services requested
Is storage required
We take great care to obtain as much information from you as possible as well as using google maps to evaluate access and parking at both ends.
Volume
It is critical for us to have complete and accurate details to enable us to provide you with a fixed price quote for the volumes and work outlined (incorrect information provided during the quoting stage can lead to revised charges).
For this reason, we ask that you please take care when completing your list of items/inventory to ensure its completeness and accuracy. This also enables us to accurately calculate the volume you will be using within the vehicle and ensure we allocate enough space within the vehicle on that day.
Access
Access to each residence also plays a major role in the undertaking of your quotation. We base our quotations on flat and reasonable access unless advised otherwise; meaning that there is no more than 30m from where the vehicle can legally and safely park to the door of the residence. With no other intrusive obstacles on this route such as stairs or elevators.
Services
We offer a full range of services, we base our quote on the specific services you request. Should you have speciality items or pre-packing required, we ask that you provide us with this information well in advance of the uplift date to ensure the correct materials and/or equipment is on hand to undertake the desired task. We will advise you upfront of the additional costs, if any, dependant on the service you require.
Storage
If you need storage in the middle of your move OR because your pick-up and delivery dates do not coincide with our schedules or capacity availability we can provide this and also include relevant charges within our quote.
Our Reviews:
More and more these days customers are using online reviews to assess the credibility and track records of providers of all sorts of products and services. The removal industry is no different.
At Noosa Van Lines we set very high standards for ourselves and are very proud to display over 500 positive reviews on our own website as well as promote taking time to read reviews sent to independent review sites such Product Review, Google Reviews, Yellow Pages etc.
Our team has done a great job in earning the respect and appreciation of thousands of customers over the years and it is with great pride that we invite to read a great cross-section that are now readily available for viewing online.
We look forward to having an opportunity to quote on your move to Cairns.